Our League Active
Rugby League's new membership scheme
Thank you for taking the time help us shape the Our League Active Participants Membership programme.
For your information, in getting us to this stage, we have had lots of discussions with your Community Board and also around ten virtual 'round table' discussions with clubs, coaches, leagues and players, which have proven very helpful. And we're still keen to hear your views and our survey is still open.
If you're here to ask questions about the programme, we've put together some FAQs (frequently asked questions) below, which we hope will be helpful to you. If you still have questions once you've read these, then please do respond again to ourleagueactive@rfl.co.uk and we will endeavour to answer your questions as fully as we can at this stage but please note that the programme is still being shaped, hence our invitation to you to take part.
Note: we are updating these as we receive additional questions via the survey – we hope this is helpful.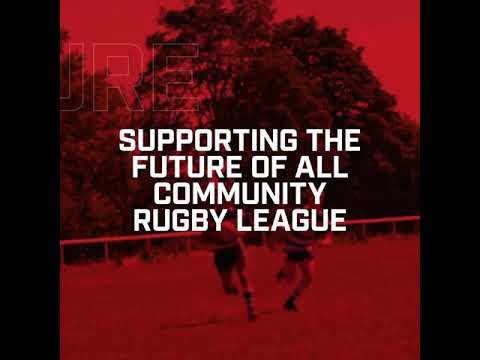 HOW MUCH WILL IT COST?
We were originally looking at an equivalent membership of 50p per week / £2 per month (something like £25 a year for adults and £20 for children). One of the suggestions that has been made via the survey and round tables, however, is that we consider a lower amount for children and so we have now said that Cubs will be free, under 11s will pay just £12 a year, under 18s £18 and open age £25.
WHY ARE WE INTRODUCING A MEMBERSHIP?
For many years, discussions have taken place about the sustainability and development of the Community Game, meaning a membership scheme would be required and these discussions stepped up in earnest towards the end of 2019, with the RFL and your Community Board working in partnership to develop a model that would work best for Rugby League.
To date, the RFL has been using the strength of its relationships with Government and Sport England to cover the central costs of servicing and delivering the Community Game, but there has been very clear guidance that all sports, quite rightly, must look at ways of becoming more sustainable and membership is a clear and obvious way of continuing this vital journey.
Also, we want to be able to raise our own and additional funds so that we can do all we all want to do to shape and grow the Community Game. Although key membership is just part of a wider drive to ensure the game becomes more sustainable. We will for example continue to explore other funding, commercial and sponsorship opportunities.
WHO WILL NEED TO PAY THE MEMBERSHIP/WILL THE MEMBERSHIP FEE BE COLLECTED BY MY CLUB?
We were originally thinking that all players and coaches in the Community Game would pay the membership. The membership fee will be paid online when they come to register to play for the 2022 season. We have had quite a bit of feedback about coaches having to pay and so we have listened and decided that coaches will not need to pay – we will invite them to, however, when they register, as the feedback we are hearing from some is that they would like to support the game and also receive the membership benefits.
We did discuss the idea of clubs collecting the fee but it was felt that this would be too much of an admin burden for volunteers who are already very dedicated and busy running their own clubs. There has been feedback from some clubs that they would prefer to collect it, so this is also being discussed.
WHY ARE WE DOING IT NOW?
The plan was to introduce the membership in 2021 but, recognising the uniquely challenging circumstances of this season, it was agreed to postpone the launch date to the 2022 season. But we cannot delay any more as we have been discussing this for many years and we need to show our partners at Sport England and wider government that we are moving towards being a self-sustaining sport, as they, quite rightly, require all sports to be.
I KEEP HEARING THIS WILL COST THE CLUBS A LOT OF MONEY! / WILL CLUBS STILL NEED TO PAY FOR INSURANCE?
No, the cost of the insurance for players and coaches will be covered by the membership, which will support the clubs not only financially (as they currently cover this costs) but also in terms of admin. Some clubs currently pay up to £1k per year for insurance so this will not only help the Community Game but the clubs also as they will be able to use these savings to keep growing their own clubs also.
Some clubs have told us they may reduce their own membership/subs due to not having to pay the insurance and have also said they may support those players that may struggle financially to pay, but this is entirely up to them.
WHO HAVE YOU SPOKEN TO AS PART OF THIS PROCESS?
The possibility of a membership scheme has been discussed for a long time. It is now something we have to deliver. We have discussed the broader concept and possibilities within the RFL Board, RFL Executive and Community Board over many years, and with Youth and Junior Leagues over the past year. Considerable work has been done in terms of modelling and, over recent months, we have sought the input of players, coaches, clubs, and leagues to help us shape what the offer will look like. In the last week alone we have held virtual round tales with six groups of league and club representatives and volunteers, which have been extremely helpful. We have also invited people in the community game to complete our survey so we can ensure we put the most appropriate scheme in place and have received more than 500 responses to date, all of which have been read and fed into the team shaping the programme.
WHAT IF PEOPLE CAN'T AFFORD THIS MEMBERSHIP?
The RFL will work in partnership with the Community Board and the clubs to make sure that people who genuinely can't afford this membership will be able to continue to play.
WHAT ABOUT FAMILIES – SOMETIMES PEOPLE WILL HAVE THREE OR FOUR PEOPLE TO PAY FOR?
We continue to explore the ability to provide a discount for parents when registering multiple children/players, but we hope that by reducing the youth fee and taking away the need for coaches to pay, this will alleviate some of the concerns here.
COULD DISCOUNTS BE OFFERED TO FAMILIES OF MULTIPLE PARTICIPANTS?
See above.
WHAT IF PEOPLE ARE PUT OFF PLAYING RUGBY LEAGUE BY THIS MEMBERSHIP? / WHAT IS THEY CHOOSE OTHER SPORTS INSTEAD?
That is why we need as many people as possible to understand the reason for the introduction of Our League Active. Rugby League has been the exception in sport, in having no direct financial link between participants and the services the National Governing Body provides. This position is simply unsustainable.
But there is a more positive way to position the membership scheme. If you play or coach Rugby League, chances are you love it. Most people would recognise that there are costs involved in sustaining all sport at all levels – membership of Our League Active will mean you're part of the Rugby League family, and we are working on a range of benefits that will deliver.
We have to have faith and belief in players' and coaches' love of our game that paying the equivalent of 50p per week/£2 per month won't put them off and that they'll see it as a way of contributing to the sport that they love. We know that many (especially youth) players and coaches also participate in other sports and these other sports also require them to pay higher (and sometimes substantially higher) subs/fees so if they compared sports by cost, once the membership is introduced, they would still choose rugby league. Why should rugby league be the only sport they don't pay to be part of?
We also know that England Boxing, which also operates in some similarly difficult communities have recently introduced a membership for the first time and none of their worries about losing members came to pass – in fact their participation has grown as a result of having more funding, which is what we are confident will happen with rugby league.
WILL PEOPLE BE ABLE TO TRY THE GAME WITHOUT TAKING MEMBERSHIP IMMEDIATELY?
Yes, we will work with our insurance partners to ensure that people can still 'try before they buy' for a small number of training sessions before they are then asked to register and take membership. In practice this already happens as Clubs normally allow players the ability to try for 3 sessions before the need to register.
I PAY SUBS/MEMBERSHIP TO MY CLUB DOES SOME OF THE MONEY NOT COME TO THE RFL?
Unlike virtually every other sport none of the money paid by participants finds its way to the Governing Body to support the delivery of the community game. In others sports community clubs or participants pay monies to support their governing body at a national or regional level but this does not happen in rugby league. All of the costs of supporting the community game in rugby league are currently covered by grant aid and the RFL and this is unsustainable. The RFL will continue to invest in supporting the community game but as a 'not for profit' organisation profits and our ability to invest fluctuate and we need certainty and continuity to grow our game.
WHO WILL NEED TO PAY THE MEMBERSHIP/WILL THE MEMBERSHIP FEE BE COLLECTED BY MY CLUB?
This is still to be decided but we are currently thinking that all players and coaches in the Community Game will pay the membership. The membership fee will be paid online when players and coaches come to register to play for the 2022 season. We have had quite a bit of feedback about coaches having to pay and so this is currently being discussed.
We did discuss the idea of clubs collecting the fee but it was felt that this would be too much of an admin burden for volunteers who are already very dedicated and busy running their own clubs. There has been feedback from some clubs that they would prefer to collect it, so this is also being discussed.
WILL VOLUNTEERS BE EXPECTED TO PAY THE MEMBERSHIP?
No but we have had several volunteers saying that they would want to pay the membership so that they can also support the Community Game, so we are making this an option within the registration process.
WHY DOESN'T THE PROFESSIONAL GAME COVER THESE COSTS? / WILL PROFESSIONAL PLAYERS PAY MEMBERSHIP?
Super League clubs provide invaluable support for the Community Game through their Foundations and the work they do. The profile and visibility and aspiration of the wider professional game drives many players into the Community Game and the professional game is also under increased pressure to become more sustainable, through ROI which will benefit the Community Game as well (women's teams etc).
We are currently considering asking professional players to make a voluntary contribution to support the Community Game as many of them have said they'd be happy to do so. This would be added to the Created By' type of 'pot' that will help fund clubs.
WHAT DOES THE RFL DO FOR THE COMMUNITY GAME?
There are two teams of professionals working full time in the RFL, supporting the Community Game, plus clubs, leagues and players also have access to professionals in the wider RFL to support them in the day to day running of their own businesses, leagues and games.
As an example, during 2020/21 alone, the RFL supported Community clubs to access grants of more than £2m as well as additional government mitigation schemes, without which many of them have said they might not have survived lockdown.
There are myriad regulatory responsibilities that clubs have to demonstrate compliance with, which the RFL supports them with and through, including safeguarding, DBS approval, Risk Assessments and investigations.
There are also various tech platforms and systems set up to make the clubs' lives easier, such as a Central Operating System for the Game to manage Registrations and Competitions and online learning platforms to make the delivery of some courses less onerous.
There is also support with Match Official recruitment, development and ongoing support, as well as education and CPD for coaches and a wide range of courses for club officials, such as First Aid and Safeguarding.
Clubs are also supported via Annual Club Health Checks, Development Plans, RLWC Ready Plans and Club Accreditation – not to mention the 'at the end of an email/phone' support that many clubs use regularly for support in areas of legal advice, communications and media etc, which would cost them in the thousands of pounds if they had to fund privately.
This is literally the 'tip of the iceberg' of what the dedicated team at the RFL does to support the Community Game they love we will outline the services and costs more fully over the coming weeks.
See also our infographic and notes on the benefits of the scheme.
WHAT ASSURANCES HAVE YOU GOT THAT SPORT ENGLAND FUNDING WILL CONTINUE IF THE MEMBERSHIP SCHEME TAKES OFF AND IS A SUCCESS?
This is not binary. We have an excellent relationship with Sport England and have every reason to believe that funding will continue. But any government/grant aid funding will always be focused on 'additionality' i.e., they want to see new elements being introduced into sports, such as the excellent work we've been doing in the areas of the women's game and Tackling Inequality. We need to fund the essential services and core elements of the 'day to day' Community Game and we want to have our own finances so that we can invest in the Community Game and grow and develop it in ways we agree with the game.
WHAT IF I DON'T WANT TO PAY THE MEMBERSHIP FEE?
Players and coaches will not be able to register to play for the 2022 season without paying a membership fee. Where people genuinely can't afford to pay the membership, the RFL will work in partnership with the Community Board and the clubs to make sure that people who genuinely can't afford this membership will be able to continue to play.
WILL THE MONEY ONLY SUPPORT THE COMMUNITY GAME OR BE USED FOR THE WIDER SPORT?
The money that is raised from the membership fees will be ringfenced and used only for the Community Game. The monies raised will remain will only be used to support the delivery and growth of the community game.
WHAT BENEFITS WILL I GET FROM TAKING OUT MEMBERSHIP?
The introduction of a membership programme is to ensure the future of the Community Game but we want to reward people for giving this support so one of the questions on our survey 'Shaping the Participants Membership' is asking what benefits people would want. However, it is confirmed that insurance will be included in the membership benefits package – which will relieve the burden of paying this from clubs – and DBS checks will also be covered for coaches. There will also be a range of discounts (match tickets, merchandise etc) and possibly a monthly or quarterly draw to win money can't buy RL prizes and access to members only content on the Our League app. By introducing a membership we are able to offer benefits as opposed to for example a levy on teams which is the model used in some sports.
HOW WILL THE INSURANCE BENEFIT WORK? WHAT WILL I BE COVERED FOR?
For more information on insurance, you can visit the RFL website HERE however there will be insurance in place for Personal Accident (catastrophic injuries) and Public Liability including Player to Player insurance which covers the liability of one player for injury caused to another player during the course of a match or whilst training. It also ensures the liability of coaches and match officials for player injuries arising during playing/training.
Note: we are currently in discussion with our insurance partner re providing wider coverage to members at a discount – we will communicate further on this as soon as possible. We know that some players, coaches and clubs currently purchase this and believe that, by procuring this centrally, we could agree a much better price and package.
DO OTHER SPORTS HAVE MEMBERSHIP SCHEMES?
Some Sports do have Membership Schemes for their participants. In other sports participants will contribute to supporting their governing body through their team or club making a financial contribution to Leagues or Counties or direct to the NGB itself to support the governing body, but this does not happen in rugby league. Costs of supporting the deliver and servicing of the community game in rugby league are currently met by the NGB and this is unsustainable and differentiates us from other sports.
WHAT IF I HAVE OTHER QUESTIONS
Please email ourleagueactive@rfl.co.uk – we cannot confirm we will respond to every email, but we will certainly read them all and take all views into account as we shape our membership.